Tucson #4 has been participating in this program for many years.  The primary goal of "Bikes for Books" is to give an extra incentive to children to read books. We all reap the benefits when young minds actively engaged in learning, and reading is one of the fundamental building blocks  for their future successes!  Bicycles are awarded to children by age appropriate size in all participating grade levels for their demonstrated zeal to read and learn. Tucson #4 is currently working with the Los Ranchitos Elementary School, Sunnyside School District. 

Masonic Lodges through out the state have donated over 2,000 bicycles to schools to start the program and continue to do so each year.  It is estimated 75% of Arizona Lodges are involved in the "Bikes for Books" program.  In 2002 the "Arizona Masonic Foundation for Children" purchased bikes to be available for Lodges who wanted to start the program.  Several hundred bikes donated by the 10 Tucson Masonic Lodges have gone to Tucson schools.

The program is simply: A Masonic Lodge donates bikes to a school and the school sets up and administers the program.  Most schools formulate guidelines whereby a student must read a given number of additional books to have their name entered into a drawing for the bike.  The more books a student reads the more times their name is entered in the drawing.  Students take a brief quiz on each book to ensure they have read the material.  The school and how it fits into their program determine the contest duration.  One school having an attendance problem initiated bikes for attendance program. The name of every student with a perfect attendance record is placed into the drawing for the bicycle.  This has created an excitement to attend school, which increased the willingness and availability to learn.

Craig Gross, Secretary for Tucson #4 is the current Chairman, Public Schools Committee, and the driving force behind the Bikes for Books and other public school programs.

Tucson Lodge #4 has donated bikes to Los Ranchitos Elementary School for many years, and we are very happy to do so.  We give bikes to students at the Spring and Fall Assembly's.

For more information about this program and to see how you can get involved, please contact the Worshipful Master or Lodge Secretary Craig Gross.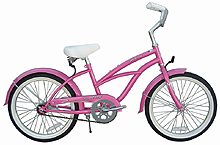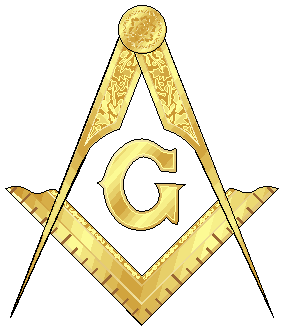 On the morning of December 21, 2016, the Bikes for Books presentation was held at Sierra Middle School at 9:00 am. Twelve bicycles and three E-Readers were given to students. Six bicycles were purchased by the lodge with six bicycles paid for by our corporate partner DCI Desert Dialysis for the school children. The attending lodge Brothers had a wonderful time watching and hearing over 1,000 students stomping their feet excitedly waiting to see whose names were drawn to receive the 12 bikes. Brother Wesley Yandell oversaw the event and made the bicycle presentations.  Photos are below - click on them to see larger images.